Apply for AAFP Prescribed Credit from #AGS21
Apply for Pharmacy Continuing Education Credit from #AGS21
Target Audience
The AGS Annual Scientific Meeting is the premier educational event in geriatrics, providing the latest information on clinical care, research on aging, and innovative models of care delivery. The Annual Meeting Program Committee has worked hard to create an exciting program that will present high quality clinical and scientific content to our diverse audience. The 2021 Annual Meeting will address the educational needs of geriatrics health professionals from all professions. Physicians, nurses, pharmacists, physician assistants, social workers, long-term care and managed care providers, health care administrators, and others can update their knowledge and skills through state-of-the-art educational sessions and research presentations.
Learning Objectives
Summarize current research findings in geriatrics and describe their relevance to the care and treatment of older adults
Interpret information on the prevention, diagnosis, treatment, and management of clinical disorders in older adults
Identify prevalent psychosocial problems in older people
Describe medical, psychological, social, and rehabilitative interventions to improve independence and quality of life of older people
Describe the problems of comorbidity, multiple morbidity, and burden of illness and their relation to normal aging, frailty, disability and adverse outcomes of care
Teach geriatrics effectively to interprofessional healthcare providers, students, and trainees
Identify ethical issues in healthcare delivery, medical treatment, and decision-making
Discuss the impact of different cultural/ethnic/language backgrounds & health literacy/numeracy on the care of older adults
Describe current health policy relating to financing and delivery of geriatric care
Describe effective delivery of geriatric health care in acute, sub-acute, post-acute, outpatient, care transitions, long-term care, and other settings
Analyze results of geriatric and risk assessment of older patients, specify appropriate interventions, and identify anticipated outcomes
Learning Formats
Paper Sessions: Oral presentations of research abstracts grouped around a common theme or topic.
Poster Sessions: Posters of original research displayed for informal browsing with opportunities for individual discussion with authors. No CME is available for poster sessions.
Pre-conference Sessions: Expanded sessions covering current topics that impact how we care for older adults.
Symposia: Typically involve 3 presentations on a subject of vital importance to a broad segment of annual meeting attendees.
Workshops: Interactive sessions that emphasizes the exchange of ideas and the demonstration and application of techniques and skills. The audience size may be limited.
Disclosures
As an accredited provider of Continuing Medical Education, the American Geriatrics Society continuously strives to ensure that the education activities planned and conducted by our faculty meet generally accepted ethical standards as codified by the Accreditation Council for Continuing Medical Education (ACCME), the Food and Drug Administration (FDA), and the American Medical Association (AMA).  To this end, we have implemented a process wherein everyone who is in a position to control the content of an education activity has disclosed to us all relevant financial relationships with any commercial interests within the past 12 months.  Disclosure documents are reviewed for potential conflicts of interest, and if identified, such conflicts are resolved prior to final confirmation of participation. Faculty, Program Committee, and Reviewer disclosures can be found on our website.  The material presented in this activity represents the opinion of the speakers and not necessarily the views of the AGS.
Accreditation
The American Geriatrics Society is accredited by the Accreditation Council for Continuing Medical Education (ACCME) to provide continuing medical education for physicians.
Continuing Medical Education
The American Geriatrics Society designates this other educational activity for a maximum of 69 AMA PRA Category 1 Credit(s) TM.  Physicians should claim only credit commensurate with the extent of their participation in the activity.
ABIM MOC Points
Successful completion of this CME activity, which includes participation in the evaluation component, enables the participant to earn Medical Knowledge Points in the American Board of Internal Medicine's (ABIM) Maintenance of Certification (MOC) program as listed above. Participants will earn MOC points equivalent to the amount of CME credits claimed for the activity. It is the CME activity provider's responsibility to submit participant completion information to ACCME for the purpose of granting ABIM MOC credit.
To claim up to 69 ABIM MOC Points, you must complete a two-step process:
Apply for CME via the online virtual annual meeting site by August 15, 2021.
AND
Answer the MOC questions in this survey.
To claim MOC points you must be enrolled in the ABIM Maintenance of Certification (MOC) program.  For questions about ABIM's MOC program, visit https://www.ABIM.org or contact ABIM at 800-441-2246.
Category II Continuing Education Credit
The American Geriatrics Society is authorized to award a maximum of 69 hours of pre-approved Category II (non-ACHE) continuing education credit for this program towards advancement or recertification in the American College of Healthcare Executives.  Participants in this program wishing to have the continuing education hours applied towards Category II credit should list their attendance when submitting an application to the American College of Healthcare Executives for advancement or recertification.
American Academy of Family Physicians Prescribed Credit
The AAFP has reviewed American Geriatrics Society 2021 Virtual Annual Scientific Meeting and deemed it acceptable for up to 20.25 Online Only, Live AAFP Prescribed credit. Term of Approval is from 05/12/2021 to 05/15/2021. Physicians should claim only the credit commensurate with the extent of their participation in the activity.
Note that the following sessions were not approved for AAFP credits:
Pre-conference sessions
Leadership Curriculum: Negotiating with the C-Suite 
Leadership Curriculum: Bringing Value to the Value-Based Equation
Certified Medical Director Credit Statement
This activity has been pre-approved by the American Board of Post-Acute and Long-Term Care Medicine (ABPLM) for a total of 33.5 management hours and 49 clinical hours toward certification as a Certified Medical Director (CMD) in post-acute and long-term care medicine. The CMD program is administered by the ABPLM.  Each physician should claim only those hours of credit actually spent on the activity. 
For a breakdown of the schedule by CMD hours, click here.
Continuing Nursing Education
The American Geriatrics Society has been approved by the California Board of Registered Nursing (Provider No. CEP 10299) to provide continuing education.  The 2021 AGS Annual Meeting program is eligible for up to 69 nursing contact hours.
Continuing Pharmacy Education
Accreditation Statement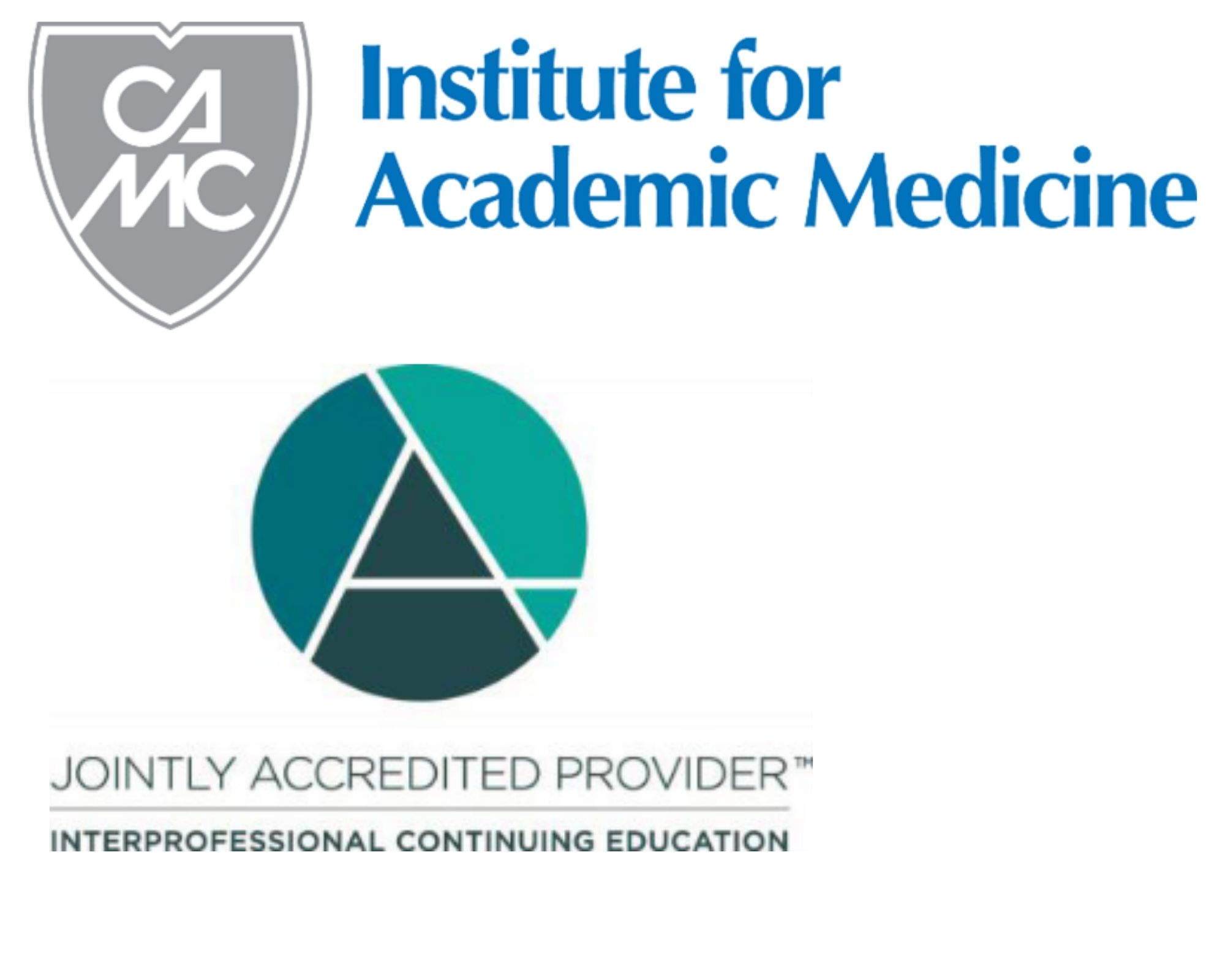 In support of improving patient care, this activity has been planned and implemented by The American Geriatrics Society and CAMC Health Education and Research Institute. CAMC Health Education and Research Institute is jointly accredited by the Accreditation Council for Continuing Medical Education (ACCME), the Accreditation Council for Pharmacy Education (ACPE), and the American Nurses Credentialing Center (ANCC), to provide continuing education for the healthcare team. 
Credit Hour Statement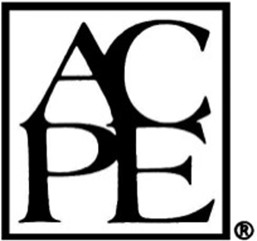 The CAMC Health Education and Research Institute is accredited by the Accreditation Council for Pharmacy Education as a provider of continuing pharmacy education. This knowledge-based activity provides up to 21 contact hours. (JA0006133-9999-19-018-L04-P). To receive credit, participants must attend each session and complete an evaluation. ACPE credits will be posted online to the CPE Monitor within six (6) weeks following the activity. 
To receive CE credit, participants must complete the CE application and evaluate sessions by June 12, 2021.  
Disclosure
It is the policy of the CAMC Health Education and Research Institute that any faculty (speaker) who makes a presentation at a program designated for AMA Physician's Recognition Award (PRA) Category I or II must disclose any financial interest or other relationship; (i.e. spouses/partners, grants, research support, consultant, honoraria) that faculty member has with the manufacturer(s) of any commercial product(s) that may be disclosed in the educational presentation. Program Planning Committee Members must also disclose any financial interest or relationship with commercial industry that may influence their participation in this conference. Faculty relationships with industry, if any, will be made available on the AGS website and disclosure made from the podium to the participants.
Geriatrics Recognition Award
Nurses, physician assistants, and physicians can apply continuing education credits earned at this meeting towards the Geriatrics Recognition Award (GRA) of the AGS, which recognizes individuals who are committed to advancing their continuing education in geriatrics/gerontological nursing.  For more information about continuing education credits and the GRA, please click here or call the AGS office at (212) 308-1414.